Simba roars in a bottle of sparkling lemonade
At Simba Service, we have a soft spot for start-ups that start from the passion for a particular product or service. When Sander Vloerberghs of Pure Lemonade contacted us to visually market his mini-company, our heart immediately started beating faster.
Pure Lemonade in a nutshell
Pure Lemonade is a start-up offering a quality alternative to alcoholic drinks. During the years he was active in the hospitality industry, he soon noticed a growing demand for a tasty non-alcoholic drink. So Sander rolled up his sleeves and started creating his own aromatic lemonades.
Working with what we had
When Sander walked into our office, all he had was a logo. There was nothing else. No business cards, flyers, packaging and labels for the bottles of his aromatic lemonades.
So our designers had to make do with what we had. Based on the logo, we established a visual brand for Pure Lemonade.
Step by step, we developed a passion for lemonade
Your product can only go to market if you have attractive packaging. So this is the very first thing we took care of for Pure Lemonade.
To highlight all of Pure Lemonade's refreshing lemonades, we set to work on putting together a tantalising brochure. The flyer guides you through all the different lemonades.
Thinking beyond the product
Their lemonades may be the showpiece, but without a golden pedestal to show it off, it gets lost among the crowd. To support Sander in spreading his lemonade love, our designers created a tantalising business card.
To add body to the Pure Lemonade brand, we also designed lots of fun extras like these sparkling beer mats: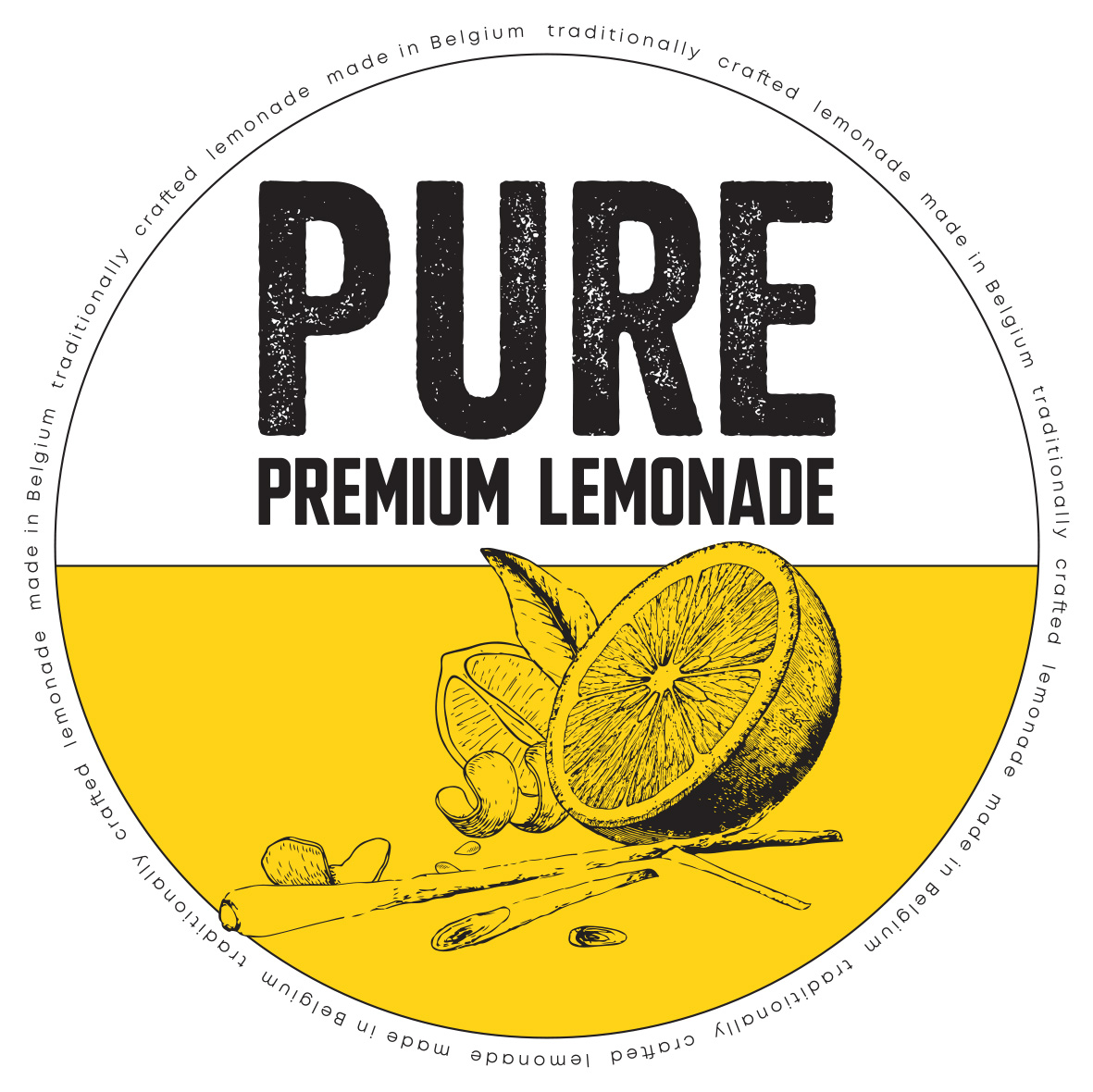 Get started today
Get more structure in your marketing and save yourself a lot of time with Simba Service